A safe and responsible return to travel.
As we start planning our return to running trips, the safety and wellbeing of our travellers, leaders, crew, staff and suppliers will remain our priority and our return to operations will be done in a safe and responsible way.
We have reviewed all our health and safety policies and are implementing new minimum standards that emphasize increased hygiene and sanitation. These are in line with recommendations from the World Health Organization and following the World Travel & Tourism Council's (WTTC) Safe Travel protocols for tour operators. Before we resume trips in any destination, our itineraries will undergo a comprehensive risk assessment and audit, while leaders and suppliers will complete COVID-19 health and safety training.
Before travelling, we recommend you check your government's travel advisory and the World Health Organization website for the most up to date information about destinations and permitted travel from each country.
Your safety remains our priority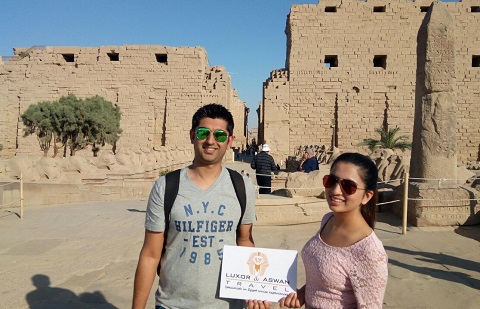 Safety guidelines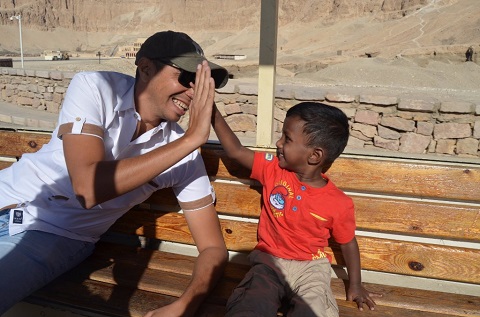 Local leaders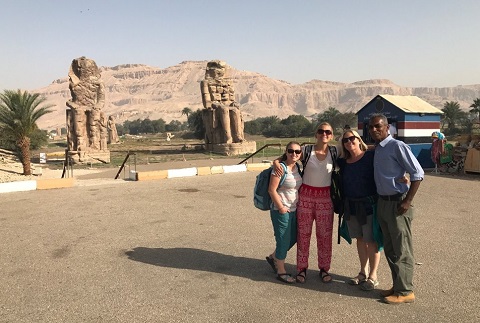 On ground experts
FAQs
Before travel
As we resume operations, we continue to be guided by government foreign travel advisories and other reputable authorities, such as the World Health Organization. Some destinations or regions may open gradually or partially and, in many cases, only to nationals from certain countries.
As responsible travellers, anyone who chooses to travel with us has a duty of care to themselves and the people around them. We ask that all our travellers comply with local regulations and laws, as well as our own health and safety guidelines, to ensure that everyone can enjoy their adventure, while remaining well.
We do not require a negative COVID-19 test result to travel with us unless it is required by local law or regulation. You can find this information in the foreign travel advice provided by your government for the destination you will be visiting.
We have reviewed all health and safety policies and have implemented new COVID-19 Safe minimum standards that emphasize increased hygiene and sanitation. These are in line with recommendations from the World Health Organization and follow the World Travel & Tourism Council's (WTTC) Safe Travel protocols for tour operators. All our trips will undergo a comprehensive risk assessment and audit before reopening and all leaders and suppliers are required to complete COVID-19 health and safety training.
If you're travelling with us during COVID-19, there are a few additional safety precautions that you'll need to agree to. On Day 1 of your trip at the Welcome Meeting, all travellers will be required to fill out a health questionnaire asking you to disclose whether you've been diagnosed with, had symptoms of, or knowingly been in close contact of anyone with COVID-19 within the past 14 days.
Luxor and Aswan Travel supports the use of masks as one way to help prevent the spread of COVID-19. Wearing a face mask provides an additional physical barrier and helps to reduce community transmission. The World Health Organization also recommends wearing masks in destinations with widespread community transmission when physical distancing is difficult.
You will need to wear a mask prior to the health screening at the group meeting. After that, when and where a mask is required will depend on the government advice in the destination. You leader will brief you on mask wearing throughout the trip. Ensure you familiarise yourself with how to safely wear, handle, wash or dispose of masks when wearing them while travelling.
We advise you to contact your airline as well as check the foreign travel advice for your destination regarding wearing masks before travelling as you will need to bring your supply own from home to cover the duration of your travels. While our leaders carry masks as part of their first aid kits, we are unable to provide masks for daily use for travellers.
We are working with our local partners to provide hand sanitiser at accommodation, on transport and at restaurants. We recommend also bringing your own personal supply for times when it is not available, such as when exploring a destination independently.
Our trips are based on twin share accommodation. Most of our trips have Single Supplements available for solo travellers who wish to have their own room. We are working with our accommodation providers to ensure that more rooms are available for those travellers who wish to room alone.
If you are unwell prior to travelling, please stay at home and contact us to make alternative arrangements. Please refer to our Booking Conditions for more details on our refund policy.
The travel insurance industry is currently still working out its response to the COVID-19 pandemic and some providers are now starting to include COVID-19 cover in their policies. We strongly recommend you choose a provider who does include COVID-19 cover, if possible. Please check with your individual provider for more information.
On trip
The key areas of focus in our new minimum standards are hygiene (hand & respiratory), masks, sanitation, contactless/no touch practices, physical distancing, and health screening/tracking.
HYGIENE
We have put in place additional measures, in line with government health advice and with global health authorities, to ensure that we maintain the highest standards of hygiene on all our trips. Throughout the trip there will be regular opportunities for handwashing and wherever possible hand sanitiser will be provided at accommodation, restaurants and on transport. All leaders & staff have completed training in our COVID-19 Safe guidelines which includes modules on hand and respiratory hygiene.
MASKS
Masks must be worn by all travellers at the group meeting prior to health screening and throughout the trip whenever recommended or required by local health authorities. You will need to bring your own supply of masks from home. It is up to you whether you wear medical/surgical or fabric masks on your trip. Make sure you have familiarised yourself with how to safely wear, handle, wash or dispose of masks when wearing them while travelling.
SANITATION
We require all suppliers that we work with to detail their cleaning and sanitation protocols to ensure that these meet our minimum standards. Rooms will be thoroughly cleaned and disinfected between guests and all high touch public areas regularly sanitised. All private transport used will be regularly cleaned and disinfected. Restaurants used for group meals will also be audited for sanitation practices and shared meals (ie. buffets or banquet style) will be avoided.
CONTACTLESS/LOW TOUCH
We are proactively moving towards contactless and low touch solutions for travel. This includes digital solutions for signing forms or providing traveller details in place of paperwork and using online ticketing and payments.
PHYSICAL DISTANCING
Due to the screening measures and additional safety protocols in place, once on the trip, you, your leader, and your group members will form your own circle of close contacts for the duration of the trip. We will continue to observe physical distancing as a practice wherever possible, including spacing in private vehicles when practical, and when required or recommended in public situations by local authorities. For public transport we will assess whether local requirements and hygiene practices meet our COVID-19 Safe Guidelines and make changes to private transport if necessary.
Our trips are run on a twin-share basis, which means if you are travelling by yourself you will be roomed with another single traveller. For those travellers who wish to have their own room, Single Supplements are available to purchase. We are working with our suppliers to audit where we are had planned to stay in multi-share accommodation for some nights to provide alternatives when needed.
HEALTH SCREENING & TRACKING
Each destination will have their own health screening requirements for entry. It's important that you check these on your governments foreign travel advice website as these may include completing a form prior to travel or requiring evidence of recent COVID-19 test results.
At the group meeting you will be asked to complete a self-screening health form and report any COVID-19 symptoms as well as any close contact with someone who has suspected or confirmed COVID-19. You may also have your temperature taken at this time by the leader, particularly if this was not a requirement of entry on arrival in the destination.
If you are displaying any symptoms or have any health concerns at this time, we will assist you to seek medical advice and will follow all directions from local health authorities regarding COVID-19 testing or quarantine. You may not be permitted to join the trip if local advice is that you need to self-isolate. We ask that all travellers continue to monitor their health throughout their travels and report any relevant symptoms or concerns.
Our operations teams are keeping up to date with local developments, including any closures or changes to visiting sights and attractions. As the situation evolves, we made need to make some changes to the activities or destinations included on your trip to comply with advice from local authorities or our health and safety protocols. We will endeavour to keep travellers updated before departure, including through our Essential Trip Information online. Particularly if you are on one of the first trips once a destination re-opens for foreign travellers, an open mind and sense of flexibility will help you get the most out of your trip.
If you or someone else on your trip has symptoms of COVID-19 while travelling with us we will assist you to access appropriate medical care as quickly as possible. We will follow the advice of local health authorities on whether a COVID-19 test is required, whether there is a need to self-isolate or quarantine or whether there is a risk to other travellers in the group. We will help contact family and friends if needed as well as support with translation services at hospitals or medical centres and in contacting insurance companies, travel agents and airlines to make arrangements to return home if required.
Should COVID-19 be confirmed, our full health and safety protocols will be enacted, including informing local health authorities, informing the group of the potential exposure, and sanitation protocols such as deep cleaning and disinfecting of accommodation and transport.
Please note that while we will assist to ensure that you get all the help and support you need, any expenses for testing, treatment or self-isolation will need to be covered by you and your travel insurer, so please ensure you have access to funds while travelling in case of this or other emergencies.
If you are unable to continue travelling with us due to a suspected or confirmed case of COVID-19 on your trip, we can offer you a credit for the unused days of your trip.
Coronavirus customer information hub
Get all the latest travel advice and updates regarding the impact of coronavirus on travel plans, trip cancellations, booking with confidence and safety in the field.