Mukawer | Mukawir | Machaerus
Within an hour's drive from Madaba along the picturesque Kings' Highway, is Mukawir (Machaerus), the hilltop stronghold of Herod the Great. Upon Herod's death, his son Herod Antipas inherited the fortress and it is from here that he ordered John the Baptist to be beheaded after Salome's fateful dance of the seven veils.

The 1st Century AD Roman-Jewish historian, Josephus, identifies the awe-inspiring site of Machaerus (modern-day Mukawir) as the palace/fort of Herod Antipas, who was the Roman-appointed ruler over the region during the life of Jesus Christ.

It was here, at this hilltop fortified palace, overlooking the Dead Sea region and the distant hills of Palestine and Israel that Herod imprisoned and beheaded John the Baptist after Salome's fateful dance. "he was beheaded after Salome's fateful dance" Mathew 14:3-11.

Like it's a sister site of Masada on the opposite side of the Dead Sea, Machaerus was also the scene of a Roman siege during the first Jewish revolt against Rome. The site is easily reached by car from Madaba.

Mukawir is also one of the designated pilgrimage sites for the year 2000. The top of Mount Mukawir overlooks a breathtaking view of the Dead Sea, especially at sunset. The summit can be reached after climbing a winding staircase up to the mountain.

Directions

Mukawir is an hour away and about 45 km, away from Madaba on the Kings' Highway.
Suggested Tours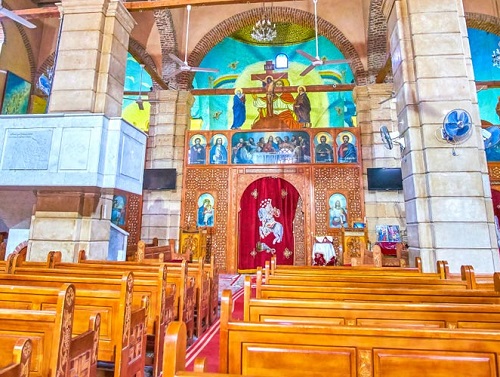 Baptism & Mukawer Tour
Are you looking for Baptism and Mukawer Tour? Enjoy this Amman tour to Baptism on the river of Jordan. Exploring the history of Jordan and Book your tour now.
&nb