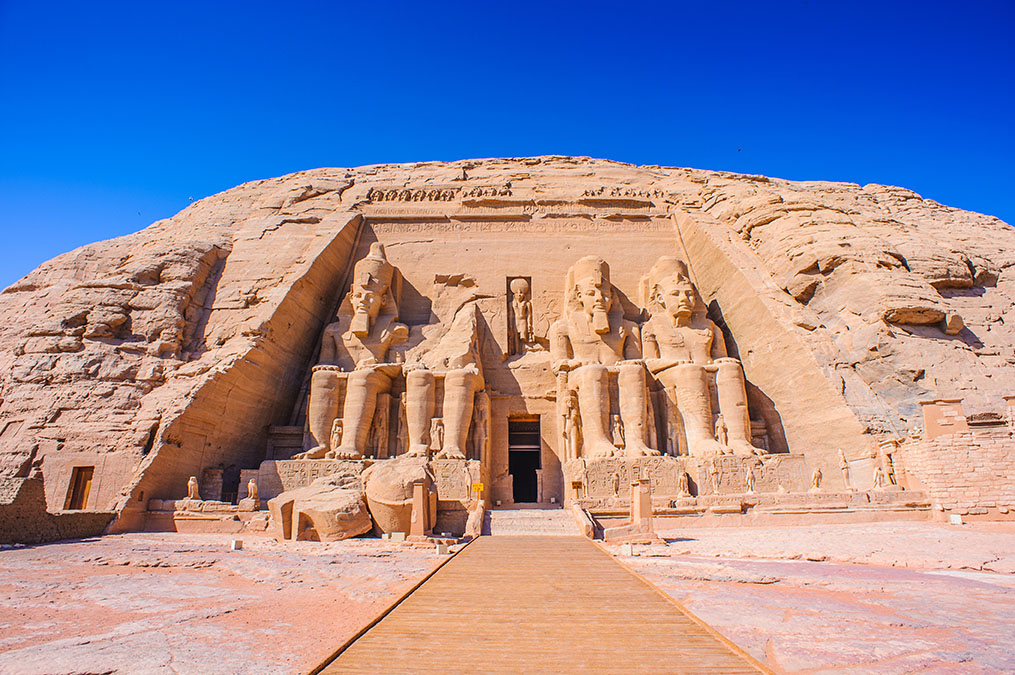 Interesting Facts Abu Simbel Temple
Abu Simbel Temple is one of the most famous and fascinating historical sites in Egypt. Built during the reign of Pharaoh Ramesses II, it is a complex of two temples that were carved into a mountainside. The temples are known for their impressive size and unique architecture, but there is so much more to discover about Abu Simbel. In this article, we will explore some interesting facts about this magnificent temple.
1. Relocation of Abu Simbel Temple
The temple was originally located on the banks of the Nile River, but due to the construction of the Aswan High Dam in the 1960s, it had to be relocated to a higher ground. It was a massive engineering feat that involved dismantling and relocating the entire complex, piece by piece, to its current location.
2. Symbolic significance
Abu Simbel was built to celebrate Ramesses II's victory at the Battle of Kadesh. It was also built to symbolize the pharaoh's power and divine status. The temple was designed to align with the sun in such a way that twice a year, on February 22 and October 22, the rays of the sun would penetrate the inner sanctuary and illuminate the statues of the gods seated there, including the statue of the sun god Ra-Horakhty.
3. Temple of Hathor
One of the two temples at Abu Simbel is dedicated to the goddess Hathor, who was believed to be the protector of women, love, and music. The temple features a beautiful façade with six standing statues of Ramesses II and a relief carving of the goddess Hathor.
4. Great Temple of Abu Simbel
The Great Temple of Abu Simbel is the larger of the two temples, and it is dedicated to Ramesses II. The temple features four colossal statues of the pharaoh, each standing at 20 meters tall. The temple is also adorned with intricate carvings depicting Ramesses II's many military victories and his divine status.
5. Temple of Nefertari
The smaller of the two temples is dedicated to Ramesses II's beloved wife, Queen Nefertari. The temple features statues of the queen, as well as carvings depicting her many good deeds and virtues. The temple is also adorned with beautiful paintings depicting various scenes from the queen's life.
In conclusion,
Abu Simbel Temple is a magnificent testament to the grandeur and beauty of ancient Egyptian architecture and culture. Its relocation and symbolic significance make it one of the most interesting and significant historical sites in Egypt. Whether you're a history buff, an architecture enthusiast, or simply looking for a unique and unforgettable travel experience, Abu Simbel Temple is definitely worth a visit.