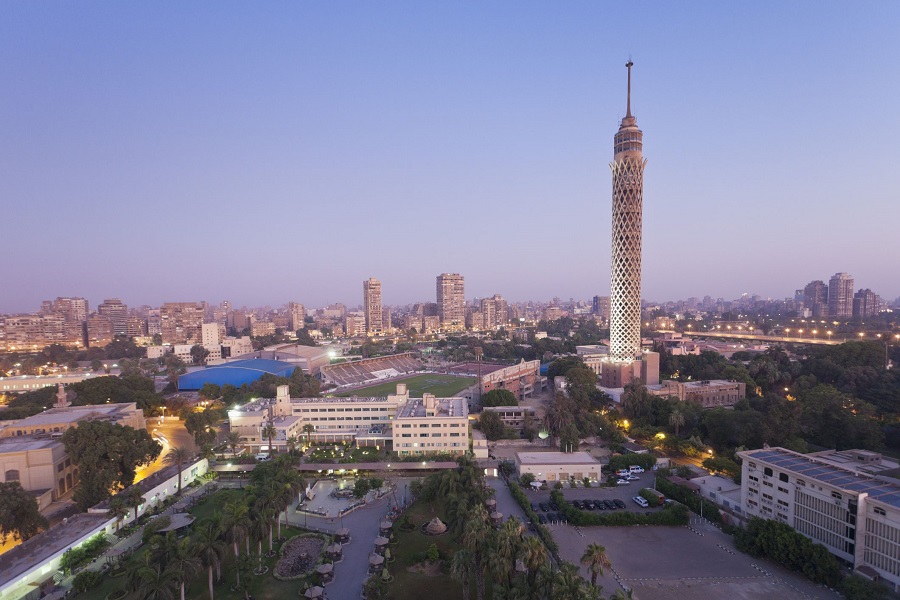 Fantastic Information about Cairo Tower - Egypt
Cairo Tower
Cairo Tower is a free-standing concrete tower in Cairo, Egypt At 187 m, Cairo Tower has been the tallest structure in Egypt and North Africa for about 50 years. It was the tallest structure in Africa for ten years until 1971, when it was surpassed by Hillbrow Tower in South Africa, Cairo Tower was built in the reign of former Egyptian president Gamal Abdel Nasser. It cost 6 million pounds at the time it was built in the late 60s.
The tower consists of 16th floors which were built on a huge Aswan granite base where the Pharos used to build fascinating temples and structures, this tower is located at a place in Cairo which is called El Gizera, it also was constructed by Naoum Shebib at 1961.
Cairo Tower was built out of concrete iron and it has the shape of the famous Lotus plant where ancient Egyptians used to produce papyrus. The length of the tower is 187 meters which 43 meters higher than the great pyramid of Cheops. It is located in the middle of Cairo at the edge of Zamalek Island, you will be amazed by trying the tower's telescope to watch the marvelous sights of the Nile River, the amazing Giza Pyramids, the clear blue sky and the wide streets.