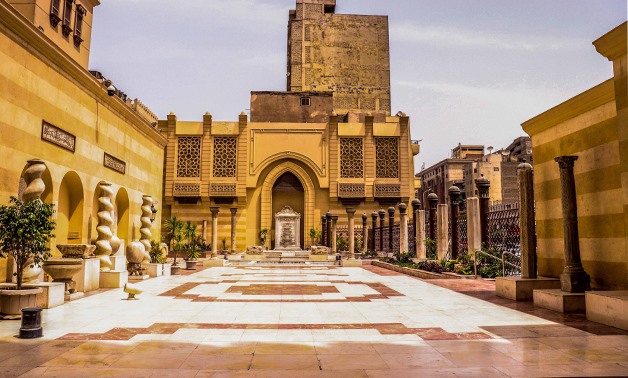 Islamic Art Museum
Museum of Islamic Art, called (1881–1952) Museum of Arab Art, The museum was founded in 1881, and its collection spans from the 7th century Umayyad dynasty to the 19th century Ottoman Empire. In 1903 the museum moved to its current building.
The museum hosts more than 104,000 displays reflecting the greatness of the Islamic civilization in Egypt and the whole Islamic world, it is showing how it has flourished and changed throughout history, Many of the displays at the Islamic Art Museum were gathered from Arab and non-Arab nations and from individuals that have sold their belongings or donated them to the museum.
Today the Museum of Islamic Art displays some of the rarest exhibits including pottery, pieces of cloth, rocks with Islamic writings, colored windows, and many other displays. There is also the collection of Persian and Turkish pottery that the museum bought in 1945, A whole section in the Museum of Islamic Art was specified for different types of the copies of the Qur'an. Most of the displays of this section date back to the Ottoman period and they were made out of gold. There are many different styles of decorations on them and marvelous types of Arabic calligraphy.
The first and second floors showcase pieces ordered chronologically by artist's birth date. Works of twentieth century Egyptian art pioneers are exhibited in dedicated windows. The first floor is devoted to artists born in the late 19th century up to 1931. The second floor shows paintings produced by artists born between 1932 through the youngest generation.