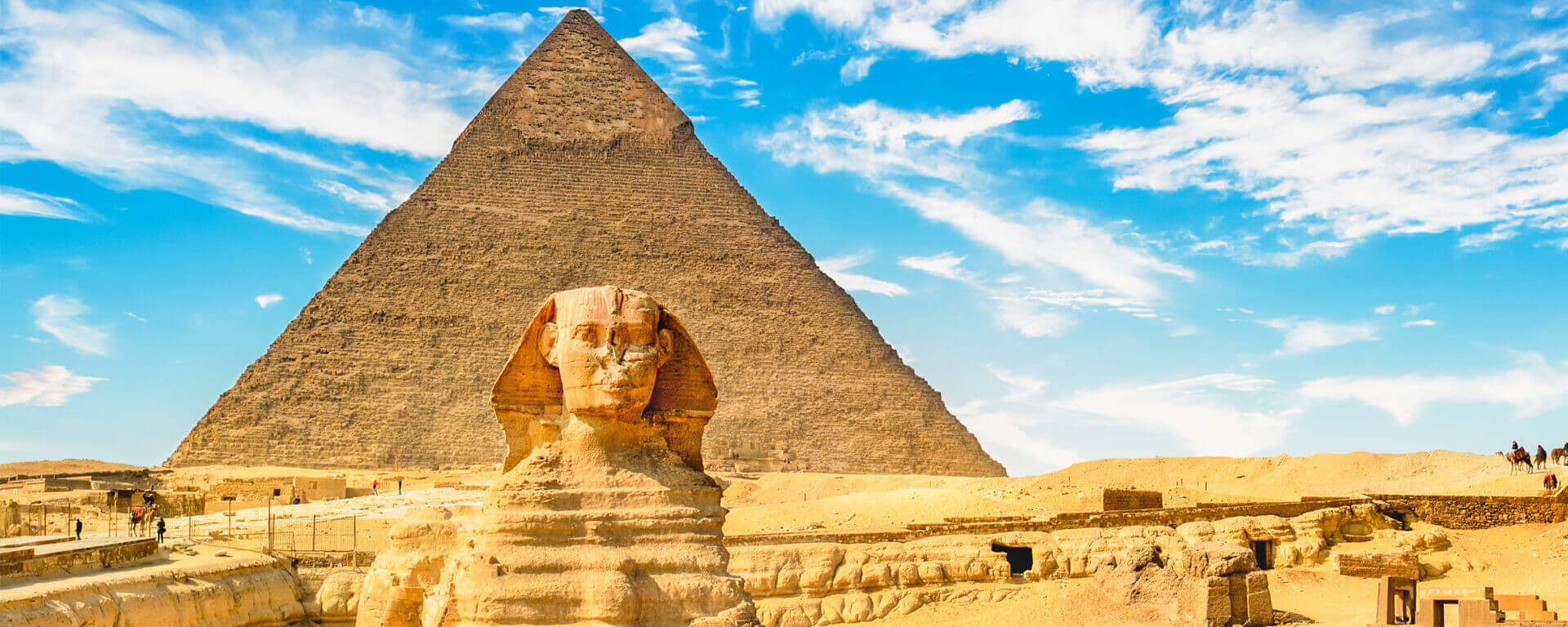 Discover the Best Tourist Attractions in Cairo
Egypt is a country steeped in history and culture, with a plethora of tourist attractions that draw visitors from all over the world. The city of Cairo, in particular, is home to some of the most iconic and fascinating tourist attractions in Egypt. In this article, we'll explore the top tourist attractions in Cairo, so you can plan your next trip to this incredible city.
1. The Great Pyramids of Giza
The Great Pyramids of Giza are perhaps the most iconic tourist attraction in Egypt. Built over 4,500 years ago, these pyramids are a testament to the engineering prowess of the ancient Egyptians. Visitors can explore the pyramids and even venture inside to see the burial chambers of the pharaohs.
2. The Sphinx
Located near the Great Pyramids of Giza, the Sphinx is a massive statue of a mythical creature with the body of a lion and the head of a human. It is thought to have been built during the reign of Pharaoh Khafre, and is a popular spot for tourists to take photos.
3. The Egyptian Museum
The Egyptian Museum is home to an incredible collection of ancient Egyptian artifacts, including mummies, sarcophagi, and treasures from the tombs of pharaohs. Visitors can also see the famous gold death mask of Tutankhamun, one of the most well-known artifacts from ancient Egypt.
4. The Citadel of Cairo
The Citadel of Cairo is a medieval fortress that was built in the 12th century by Saladin. It is home to several mosques, including the famous Mosque of Muhammad Ali, which offers stunning views of the city from its minaret.
5. Khan El-Khalili
Khan El-Khalili is a bustling market in the heart of Cairo, where visitors can shop for souvenirs, spices, and traditional Egyptian goods. It's a great place to immerse yourself in the local culture and experience the sights, sounds, and smells of Egypt.
6. The Al-Azhar Park
The Al-Azhar Park is a beautiful green space in the heart of Cairo, with stunning views of the city skyline. It's a great place to relax and unwind after a busy day of sightseeing, and is home to several restaurants and cafes.
7. The Islamic Cairo
The Islamic Cairo is a historic district in Cairo that is home to several important mosques, including the Al-Azhar Mosque and the Mosque of Ibn Tulun. Visitors can also explore the narrow streets and alleys of the district, which are lined with traditional shops and houses.
In conclusion, Cairo is a city rich in history and culture, with a wealth of tourist attractions that are sure to captivate visitors. From the iconic pyramids and sphinx to the bustling markets and historic mosques, there is something for everyone in this incredible city. So if you're planning a trip to Egypt, be sure to add Cairo to your itinerary – you won't be disappointed!