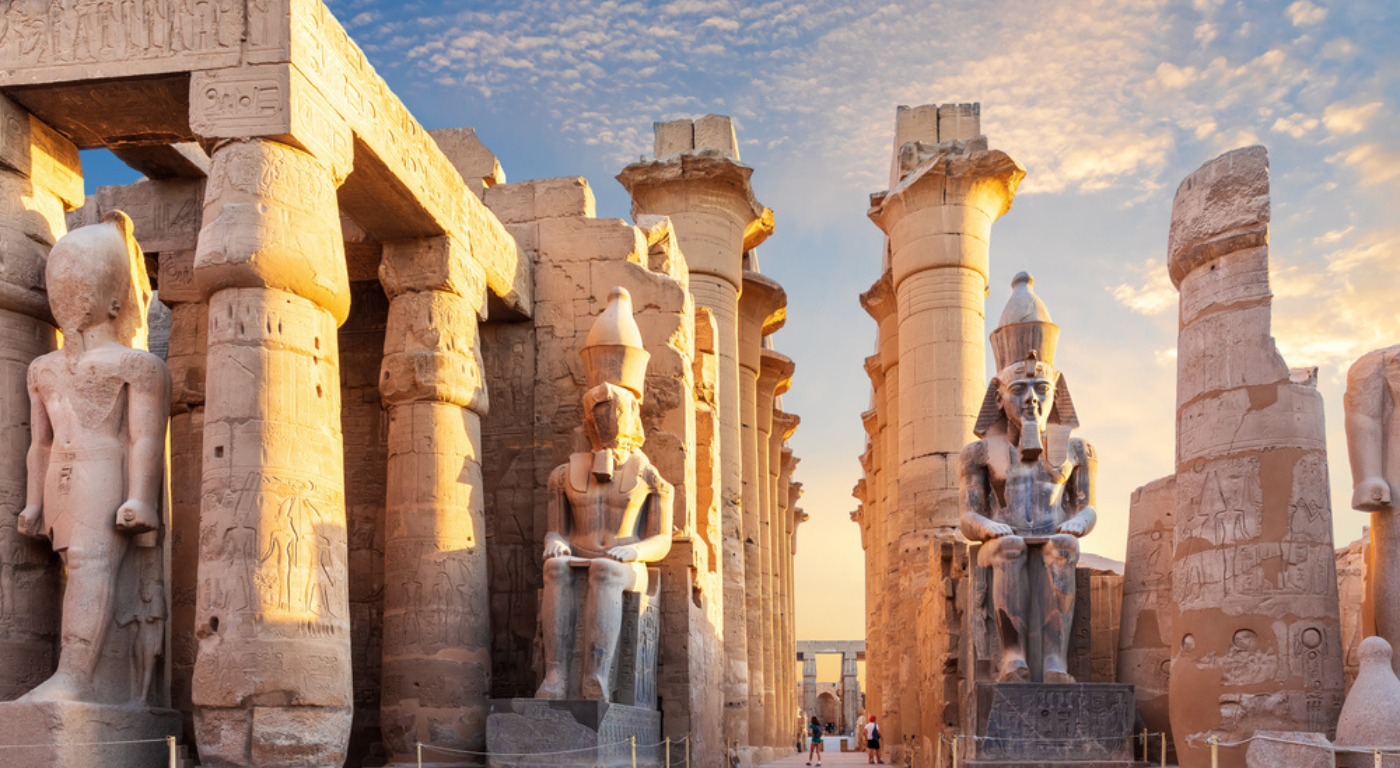 Luxor Temple: The Ancient Wonder of Egypt
Luxor Temple is a majestic ancient monument located on the east bank of the Nile River in the city of Luxor, Egypt. The temple is considered one of the most significant and well-preserved structures in the country, and it has become a popular tourist attraction for visitors from all around the world.
History of Luxor Temple
The Luxor Temple was built during the New Kingdom era in ancient Egypt, around 1400 BCE. It was built by Pharaoh Amenhotep III and later expanded by other pharaohs like Tutankhamun, Horemheb, and Ramses II. The temple is dedicated to the rejuvenation of kingship and honors the gods Amun, Mut, and Khonsu.
The temple's architecture and design are remarkable, with its colossal statues of pharaohs, intricately carved walls, and imposing columns. The temple's grandeur is evident from the moment you step inside its massive gateways, which are decorated with towering obelisks and elegant carvings.
What to See in Luxor Temple?
One of the most striking features of the Luxor Temple is the Great Court, which is lined with colossal statues of Ramses II. The court was the main area where ceremonies were held and where the king was crowned during the Opet festival.
Another noteworthy feature of the Luxor Temple is the Hypostyle Hall, which contains 32 massive columns with intricate carvings of gods and pharaohs. The hall was used for various ceremonies, including offerings and sacrifices to the gods.
The temple also includes a smaller court, the chapel of the sacred barque, and several other rooms and chambers, each with its unique design and significance.
Visiting Luxor Temple
Luxor Temple is open to visitors every day from 6:00 am to 10:00 pm. The temple is located in the heart of the city, and visitors can easily reach it by taxi or on foot. The entrance fee to the temple is around 160 Egyptian pounds per person.
It is advisable to visit the Luxor Temple early in the morning to avoid the crowds and the scorching heat. Wearing comfortable shoes and clothing is recommended, as visitors will have to walk a lot to explore the temple's vast area.
Conclusion
Luxor Temple is an ancient wonder that showcases the impressive achievements of the pharaohs of ancient Egypt. The temple's grandeur, design, and history make it a must-see destination for anyone visiting the country. A trip to the Luxor Temple is a journey through time, back to the days of the great pharaohs, and a glimpse into the rich and fascinating culture of ancient Egypt.