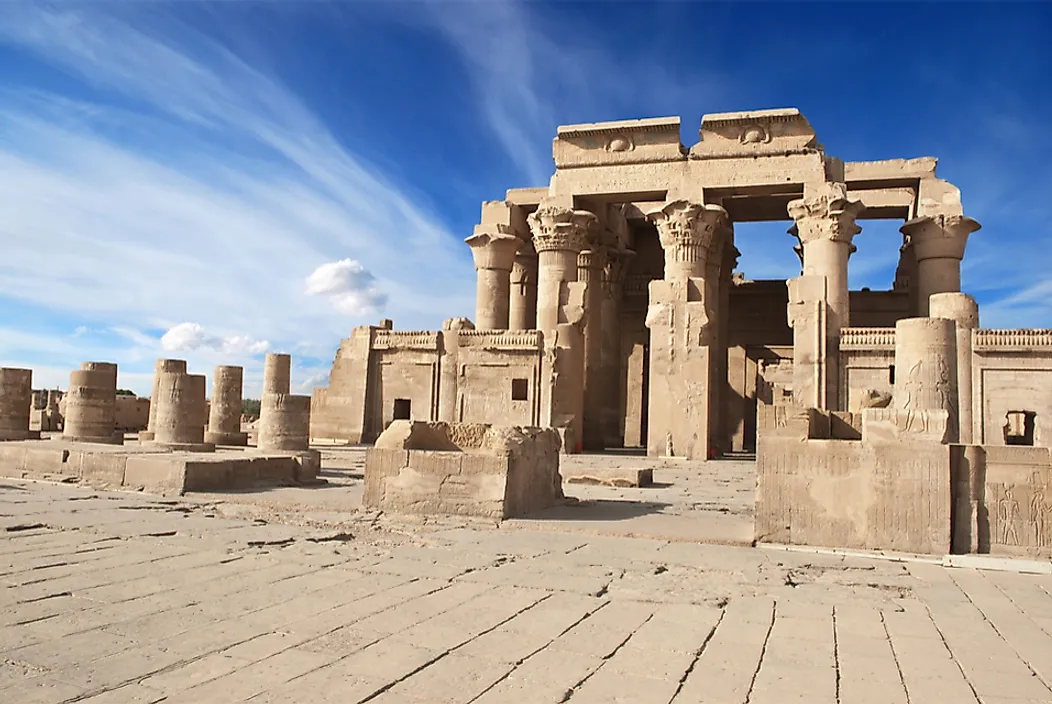 Kom Ombo Temple
Along with Esna and Edfu, Kom Ombo is the third major stop that most of the Nile cruises between Luxor and Aswan make on their journey. Located only 30 miles north of Aswan, it is also easy to visit Kom Ombo on a daytrip by car;
however, The setting of this Temple of Sobek, the crocodile god, makes an approach by water the far superior way to visit this site. The temple is perched atop a picturesque bluff alongside the river and while there are no longer any crocodiles in the river or in the sacred lake inside the temple complex, t
his riverside temple is still worthy of a visit.
Like the other two sites between Luxor and Aswan, Kom Ombo dates from the Ptolomaic Dynasty and it was only completed under Roman rule. The temple has a dual dedicatation to Sobek, as well as Horus, and the plan of the temple reflects this dual purpose.
It is a symmetrical mirror of itself along its main axis with one half devoted to each of the two gods it honors. Like at Esna, the pylon entrance to the temples is no longer standing, leaving the hypostyle hall as the main feature that visitors see today. Also on the grounds of the temple is the Crocodile Museum, which has a display over crocodile mummies.
Tours to Kom Ombo Temple
Egypt has a great civilization to discover, and Kom Ombo temple truly deserves to visit and we provide you a wide variety of luxury Egypt tours mixed by Nile cruise and tours to other Egypt most famous attractions, check them and book your favorite vacation.