Alexandria Library
Alexandria Library is regarded as one of the largest and most famous libraries in the world and the modern library of Alexandria acts as a commemoration of the ancient Alexandria library and to the ancient days of glory.
Facts About the Ancient Library of Alexandria
The ancient Alexandria library construction began in the reign of Alexander the Great and some believe that it was built by Ptolemy II at the beginning of the 3rd century B.C (285B.C – 247B.C).
The library was viewed the cultural center as it contained various works of great writers and thinkers in the world such as Plato, Homer, Herodotus, and Socrates of the ancient Greco-roman times. It contained about 400,000 to 700,000 parchment scrolls on countless subjects to the biggest scholars in many fields.
It was located on the beautiful shore of the Mediterranean Sea and viewed as the first public governmental library in the ancient world and it was public for everyone not only Priests like ancient Egyptian.
Alexandria Library History
The library was able to merge the cultural and scientific aspects of both Pharaonic and Greco civilization, every thinker, scholar or writer gave copies of all their own works in the library for safe keeping which made one of the most important landmarks in that time.
The great library was caught on a huge fire around 2000 years ago in 48 BC which lead to the destruction of this great edifice and its contents of documents of countless poets, historians, travelers, and scholars then it was unfortunately destroyed by a series of earthquakes between 11th and the 14th dynasty which led to the erase of any trace for the construction.
The New Library of Alexandria
The new library of Alexandria is located on the Eastern Harbor on or near the site of the original. The project became a reality with the help of the UNESCO and was inaugurated on 16 October 2002. It is quite famous for being the world's sixth largest Francophone library in the world.
The library is trilingual as it contains book in Arabic, English, and French and holds the largest depository of French books in north Africa and the middle east, it contains Six specialized libraries for arts and multimedia which are the library of Taha Hussein for the visually-impaired, the rare books and special collection, the children's library, the young people's library, and the microforms library.
A copy of the internet archive, four Museum, High-tech digital collections, thirteen academic research centers and four art galleries for temporary exhibitions
Suggested Tours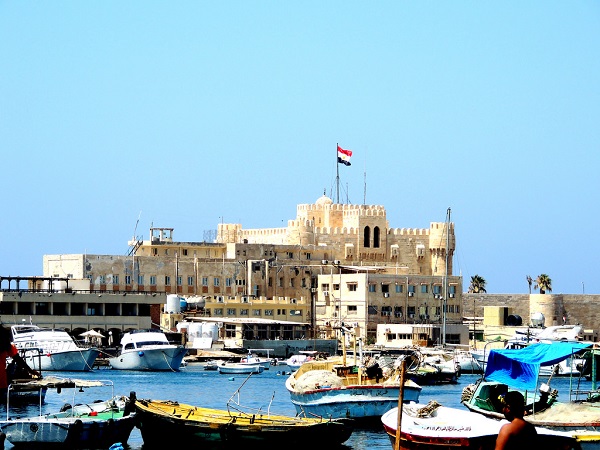 Day Tour to Alexandria from Cairo by car
Enjoy Cairo To Alexandria Day Trip, Visiting rock-cut Roman catacombs, the ruins of a Roman temple complex, and Qaitbey Citadel. Visit the old Bibleotheca Alexandrina and e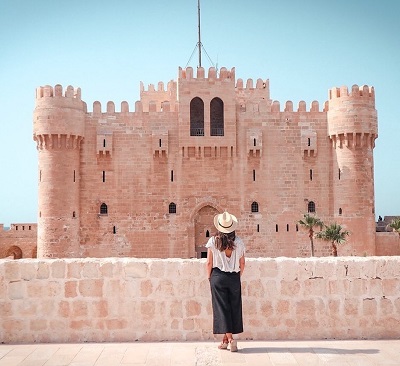 Overnight Tour to Cairo and Alexandria
Travel by car to Cairo to see the Giza Pyramids and the Egyptian Museum. Return to the Pyramids at night to see the Sound & Light show. Return to Alexandria in the morn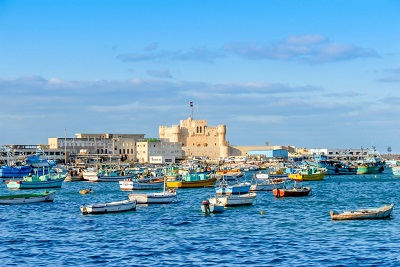 2 Day Tour of Cairo and Alexandria
Leave your ship in Port Said and travel to Cairo to see the Giza Pyramids and the Egyptian Museum. Drive to Alexandria the next day to see the Kom El-Shoqafa Catacombs and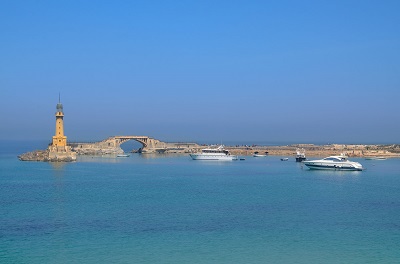 Day Tour to Alexandria City
Leave your ship in port to see the sights of Egypt's second city. Visit Qaitbay Citadel, the reconstructed Bibliotheca Alexandrina, the Kom Al Shoqafa Catacombs and mor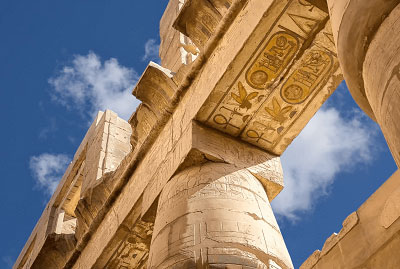 Luxor Day Tour from Safaga Port
Safaga Shore Excursions Tours: One day tour Safaga to Luxor Visiting the Highlights of luxor West and East Bank that includes a visit to Valley of the Kings, Hatshepsute Te